Lands Of Galzyr Complete Set
Regular price €149.95 Sale
Lands of Galzyr is an adventure board game set in an open, story rich world. Acquire prestige as a cunning and ambitious adventurer by exploring the lands and by taking on challenging quests. Your actions have long-lasting consequences in the evolving and persistent game world. Your decisions affect not only the current game, but the following games as well.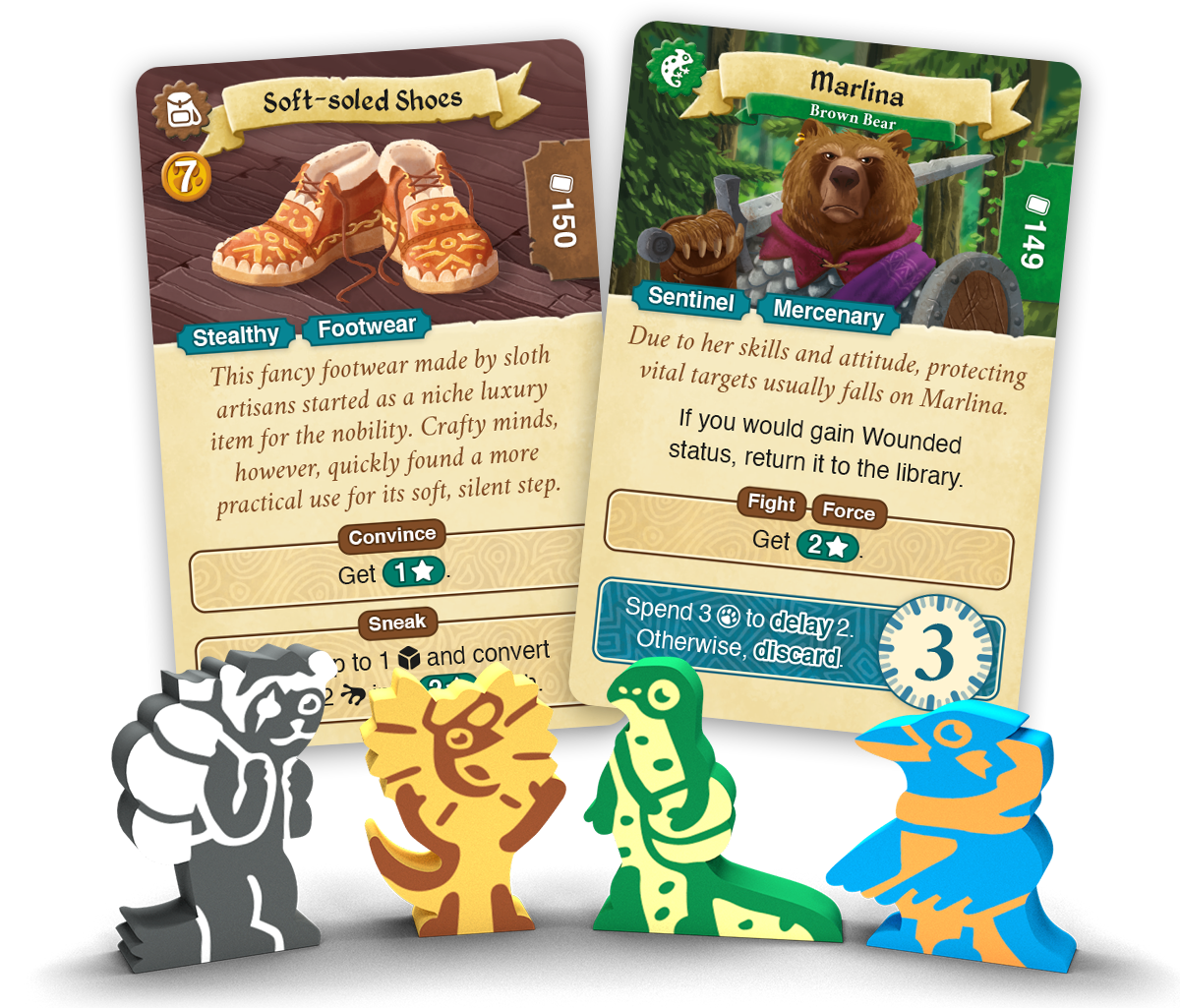 Call to adventure!
Ongoing stories in an open world
---
Each game of Lands of Galzyr picks up where the previous one left off thanks to a clever save and load mechanism. The game records and remembers everything relevant, so there is no need for manual bookkeeping. You can play the game as many times as you want and experience your own unique adventure!
Despite that, you don't need the same group each time as Lands of Galzyr is a continuous adventure you can play as many times as you want rather than a set campaign. The game supports 1 to 4 players and can be played both competitively and co-operatively.
Contents of the game
480 cards
14 card dividers
2 card trays
1 component tray
1 double-sided game board
4 custom adventurer meeples
4 adventurer boards
48 skill marks
17 custom dice
1 twelve-sided die
57 various tokens
1 travel guide
1 welcoming letter
Digital storybook

Nearly 400 branching stories
Over 650 000 words

Original soundtrack

2 hours of music
Included in the storybook
Bonus items
Adventure journal
Dice tray
Extra dice set
Sleeve pack
Game mat + bag