---
---
Dawn of Peacemakers on alati muuttuva lautapeli jatkuvalla kampanjalla. Pelaajat astuvat seikkailijoiden saappaisiin sotatantereella. Sinun on luotettava tiimitovereihisi ja tehtävä yhteistyötä heidän kanssaan, jos haluat saattaa sodan rauhanomaiseen päätökseen.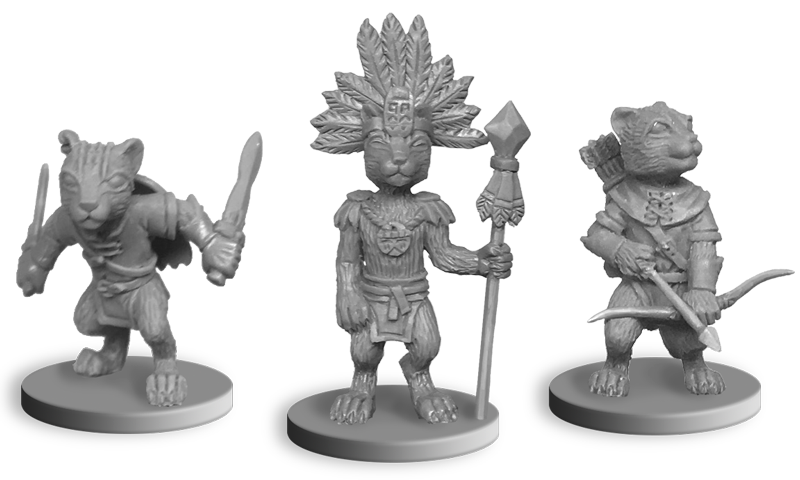 Peli koostuu peräkkäisistä skenaarioista, jotka yhdessä rakentavat jännittävän matkan läpi lukuisten taistelukenttien. Pelilaatikossa on lukuisia salaisuuksia ja yllätyksiä, jotka paljastuvat kampanjan edetessä. Jokainen peli on täysin uusi kokemus tuntuen kauttaaltaan erilaiselta edellisiin peleihin verrattuna. Mitään pelin komponentteja ei kuitenkaan tuhota tai muokata, joten voit pelata minkä tahansa skenaarion uudestaan niin useasti kuin haluat.
Pelaajat vaikuttavat sodan eri osapuoliin pelaamalla kortteja kädestään. Armeijoita ja pelaajien ohjaamia seikkailijoita kuvastavat erittäin yksityiskohtaiset miniatyyrit. Jokainen skenaario sijoittuu omalle uniikille kartalle, joka rakennetaan upeasti kuvitetun pelilaudan päälle käyttäen kuusikulmion muotoisia maastolaattoja.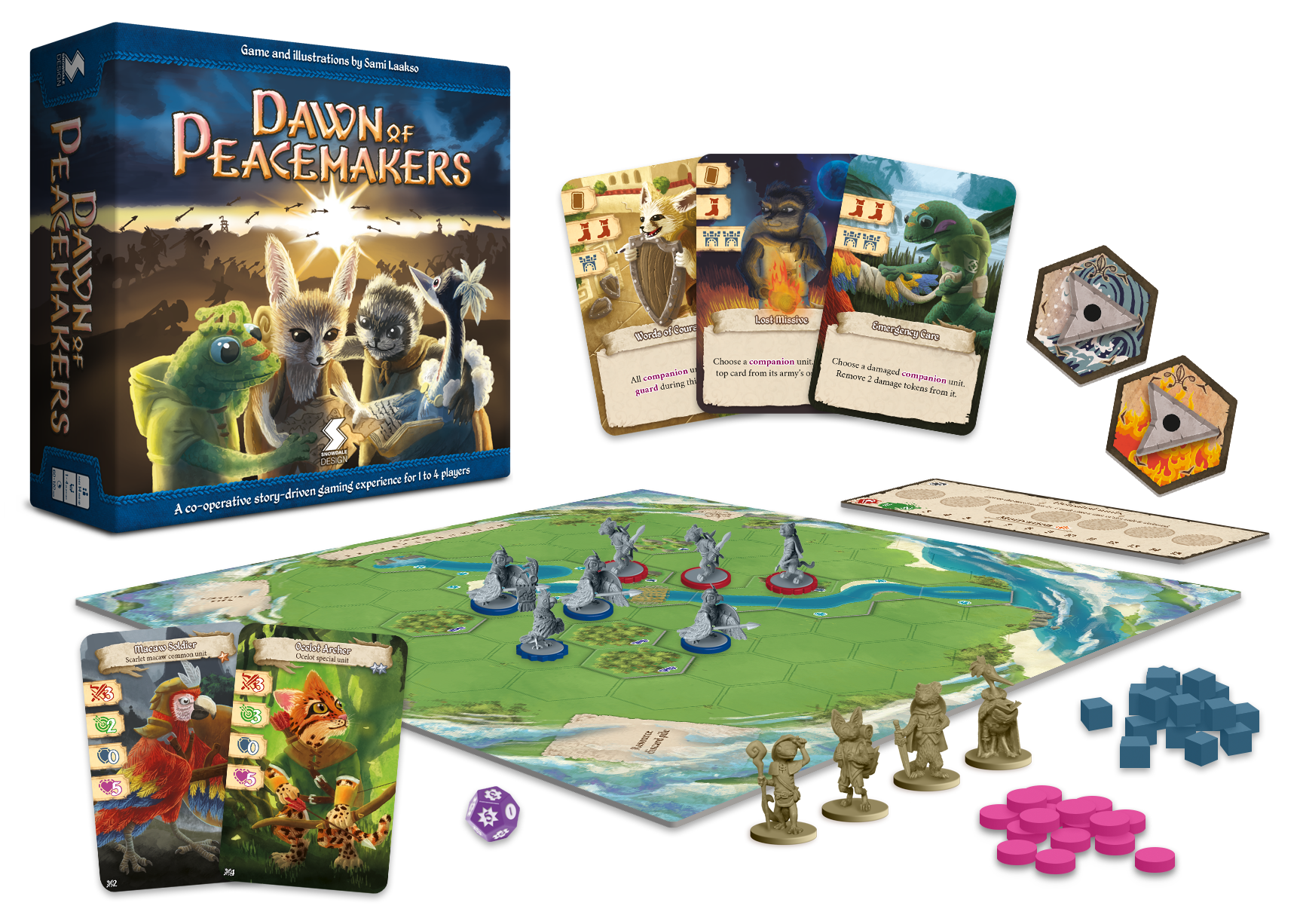 Sekä alkuperäinen Dale of Merchants että Dale of Merchants 2 sijoittuvat Dawn of Peacemakersin tapaan Daimyrian maailmaan. Tapaat varmasti lukuisia tuttuja eläinväen hahmoja, vaikka Dawn of Peacemakers sijoittuukin melkein tuhat vuotta ennen Dale of Merchants -pelisarjaa. Oletko valmis sukeltamaan Daimyrian jännittävään maailmaan?
Pelilaatikon sisältö (englanniksi)
420 korttia
1 kaksipuoleinen pelilauta
2 kaksipuoleista sivulautaa
30+ miniatyyriä
30+ miniatyyrialustaa
30+ kaksipuoleista maastolaattaa
1 noppa
Erinäisiä merkkejä
1 kampanjaohjekirja
1 taisteluohjekirja
1 hakemistoohjekirja
---